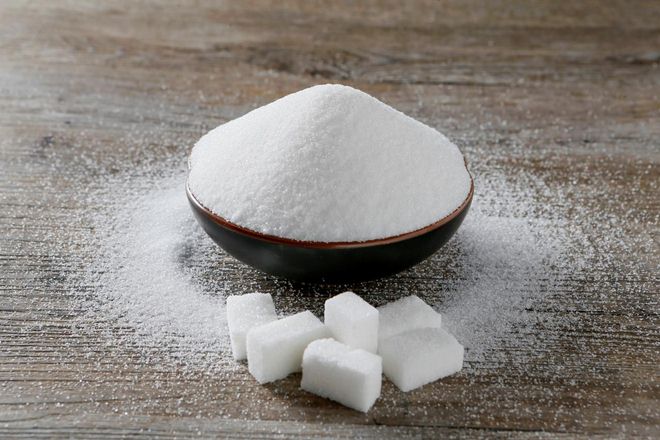 Sugar reduction is one of the most significant challenges facing the food and beverage (F&B) industry right now. With obesity reaching crisis levels in many nations across the globe, the excessive consumption of sugar is a problem that needs to be tackled at many levels, from government policymaking right through to individual choices.
The F&B industry must, of course, play its part by offering plenty of positive, healthy choices that are widely accessible and attractive to consumers. As a result, it is responding to the challenge with innovative sugar-reduction products that are already helping to lower sugar consumption amongst the population.
What is driving the need for change?
It is widely accepted that the food industry must provide more low-sugar products and sugar alternatives as part of a wider strategy to reduce the consumption of sugar amongst populations.
Where is this demand coming from?
Health professionals
According to research from the Harvard Health Blog, "…added sugars make up at least 10% of the calories the average American eats in a day. But about one in 10 people get a whopping one-quarter or more of their calories from added sugar."
This isn't a problem in the US alone; many other nations, particularly in the Middle East and Africa, have huge problems with obesity levels and sugar consumption as well.
Doctors and health scientists across the globe are increasingly concerned about the effects of sugar on their patients. Eating excess sugar is a major cause of weight increase and obesity. This, in turn, can cause serious health issues and chronic disease.
Excess sugar consumption is associated with these health issues, amongst many others:
Type 2 diabetes
Heart disease
Kidney disease
Some cancers
Tooth decay
Consumers
It's not only doctors who are worried. According to Global Data surveys conducted worldwide, more than half of consumers are also concerned about sugar and diet-related health problems. They are well aware of doctors' concerns and are looking for ways to reduce their own sugar consumption and that of their own families. They are seeking lower sugar products for consumption at home as well as when dining out.
Government policy
Governments are increasingly introducing sugar-related legislation and guidelines for the food and beverage industry. Keen to improve the health of their citizens and to reduce the strain on their nation's health service, a wide range of measures are being brought in.
For example, many nations have introduced a sugar tax, including Malaysia, the UK, South Africa, United Arab Emirates and Saudi Arabia. This effectively increases the price of high-in-sugar products with the idea of making them less appealing to consumers. In response, the F&B industry must develop attractive lower-sugar or sugar-free products to maintain profitability.
These are the main factors that are shaping a lot of the research and development happening in the F&B industry right now.
What are the product creation challenges faced by the F&B industry?
The industry is very supportive of the drive to reduce sugar consumption. However, it brings many challenges to the table.
Finding an alternative source of sweetness
Firstly and most importantly is the reformulation of products. If sugar is reduced in a product, how can manufacturers retain the quality of flavor or the tastes that loyal customers are used to? Sugar is a popular ingredient for good reason: Most people find it delicious. The answer is rarely to purely reduce the sugar content of a product. Manufacturers need to find alternative ingredients that replicate the sweetness and flavor of sugar, without the health risks.
Artificial, low-calorie sweeteners have been available for decades. However, their success was limited in the past. Some consumers disliked the difference in taste. Others were concerned about the artificiality of ingredients. Today's consumers very clearly demand naturalness and simplicity alongside delicious taste in sugar replacement products. The F&B industry is responding to this with new, innovative products.
Further challenges
It is less widely understood that sugar fulfills other functions within food products, aside from bringing sweetness. It helps preserve foods and is an important contributing ingredient to color, texture, mouthfeel and structure. An alternative ingredient that adds sweetness may not also replicate sugar's abilities in other respects.
The next generation of sweetening agents
There is no doubt that the food and beverage industry is committed to sugar reduction. It is investing heavily in research and development in adapting products and creating new lines that reflect demand from consumers, health professionals and governments. F&B manufacturers have worked hard to create new ranges of functional taste solutions that are both natural and delicious.
From consumer research, companies understand that people tend to prefer a natural-based sugar-reducing solution over a zero-sugar option using artificial sweeteners. Therefore, industry leaders are focusing on sugar reduction technology using natural products, rather than zero-sugar products.
New sweetening products are available that contain 30% less sugar. They can mimic the molecular composition of sugar, while also being free from artificial sweeteners. These products do not contain stevia extracts, either. Stevia is plant-based, zero-calorie, and incredibly sweet-tasting, but is not a palatable substitute for sugar to many people because of its unique flavor. 
New low-sugar, stevia-free products are exciting because not only do they keep the flavor of sugar, but they also fulfill the textural and mouthfeel roles of sugar. This means they have a wide range of applications, particularly in the beverage market as well as desserts and bakery products.
This new, innovative generation of products offers many exciting opportunities that can make a significant difference to public health across the globe.
AUTHOR BIO
Lamia Rochdi is the Marketing Manager at Bell Flavors & Fragrances EMEA. A successful family-owned business, Bell's core competencies include customized solutions for the food and beverages industry, the household and personal care sector, and the perfume industry.