When seeking financial help, you may consider breaking a fixed deposit, asking a friend or families or even the worse, dissaving. However, you may even consider a Personal Loan in such cases and keep your fixed deposits and savings intact for future use.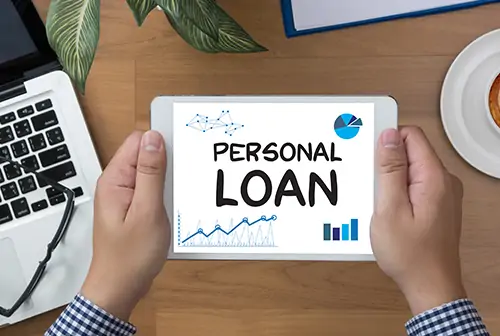 Banks and NBFCs have made availing their Personal Loans easier with added benefits that remove all burdens from borrowers.
So, when one asks if Personal Loans are right for them, the answer is 'yes'. Being unsecured, these loans don't need a customer to pledge an asset as collateral. Further, their unrestricted nature enables the borrower to use it for any purpose as he likes.
Personal Loans Can Instil Life Among Your Financial Crises in the Following Ways:
Emergency financial crisis
When hit by an emergency financial crisis, opting for a Instant Personal Loan can be useful. Banks and NBFCs process such loans within 24 hours and disburse the amount to customer at the earliest.
The most common situation is a medical emergency. An immediate surgery or treatment of a chronic disease often requires substantial financial dosages which people often find difficult to arrange.
Personal Loans specifically address such emergencies. They can finance high medical requirements which other funding options might not suffice.
Personal Loans have become one of the go-to solutions for those looking to buy an asset. You may require funds for purchasing an expensive laptop, a high end camera, etc.
Personal Loans provide modest solutions to making a customer's long-time dream vehicle come true.
Both salaried and self-employed individuals can apply for Personal Loan which can help them in consolidating various debts.
For self-employed individuals, repaying debtors is critical to continue a healthy business relationship. For example, if an individual is unable to pay his supplier within the due date, the latter can reduce the line of credit. Moreover, the supplier can even end his/her terms with him, which can push him to potential bankruptcy.
Hence, paying off debtors ensures business continuity for self-employed individuals and Personal Loan can make it possible.
Funding a child's education in case he/she seeks a renowned Indian or foreign university can call for ample investment.
The Personal Loan interest rates and other fees and charges offered by banks and NBFCs are competitive, which makes this financing option apt for children's education.  
If you face liquidity crunch in your business, you can always avail Personal Loan to buy new machinery or commercial property, make payroll settlement, upgrade workspace technology, etc. There is no such restriction of using the advances.    
Making sure that your child's wedding is the extravagant requires substantial investment.
Families often consider going for Personal Loans and refraining from utilising all their savings. Further, they can also use an EMI calculator to evaluate their repayments and plan accordingly.
Thus, customers get immediate funds for arranging a lavish wedding while keeping some for the future.
Things to keep in mind before applying for Personal Loans:
Before taking Personal Loans, customers need to ensure they have a credit score of 750 or above.
Applicants will need KYC documents, address proof, bank account statements, salary slips, and other relevant documents.
The Personal Loan eligibility criteria include:
Applicants have to be between the ages of 22 and 55 years.

Salaried individuals have to be employed with a public or private entity.

Self-employed individuals need to have a business vintage of at least 3 years.
Self-employed applicants also need to file income tax returns and audit their turnover in at least the previous year.
In short, whether a Personal Loan is right for you depends on your requirements. Using a Personal Loan EMI calculator can further make the process of calculating EMIs less complicated.