When it comes to credit scores, reports related to credit or debt, the whole world and even the internet is filled with misrepresentations and myths. Basically, credit is one tool like every other. The most important thing is how you make use of it.
If you are also the one who is trapped due to these credit score myths, then you must check out the top misunderstandings related to it and get rid of them today. The 7 Myths about Credit Score to Avoid are,
Myth 1: You will not get different credit scores
This is totally wrong as there are different agencies in the world that reports credit scores in different ways. They credit such reports on the basis of the client's financial information which creditors offer them. These creditors might have a tie-up with one agency and not with all of them.
There is also a possibility that your creditor is not updating about your financial information daily or weekly. Thus, there is a possibility that you can get different credit scores as every agency makes use of different software to generate a credit history check.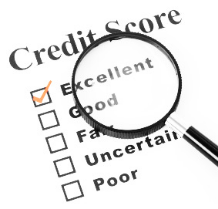 Myth 2: Free credit score only once in a year
This is again a big myth as you can get credit score as many times as you want for free. There are some companies that offer free report once in a year but if you want them that check my credit rating, you can get it for free from many of them.
Myth 3: Only good money and job can boost your credit score
Always remember that your income and job is never considered while calculating your credit score. No matter how popular or rich you are, the incomes are not reported. A good credit report is one that only displays the credit nature and payment history.
Myth 4: Your spouse will have the same credit scores
The credit scores can never be the same as it doesn't share records. If in case you take up a credit and get late with the payment, then these payments get reflected in your credit report only. On the other hand, if the credit is in joint, then the notation for joint payment goes in both the credit reports.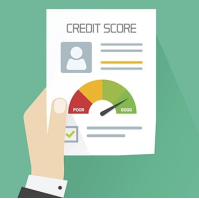 Myth 5: No effect on your credit score due to separation from your ex-partner
When two people, being a couple take up a debt and promises to repay it together, both of them are liable to pay it back together. If any such situation comes, when you get separated from your partner, then you must either get it paid by your partner or get it re-qualified in a single name.
If you fail to do so, both the person is liable for paying off the debt.
Myth 6: Insolvency can ruin the credit permanently  
It is not true it leaves some negative impact on credit score but after six to seven years, insolvency gets removed.
Myth 7: Be debt free and increase your credit score
It is also one myth. You must make use of credit cards at least or have one; this can only help in generating a good credit score.
If any point of time you need a rough idea about your financial credit score, then you can make use of free credit check online tool. You can also check out some companies offering them for free.