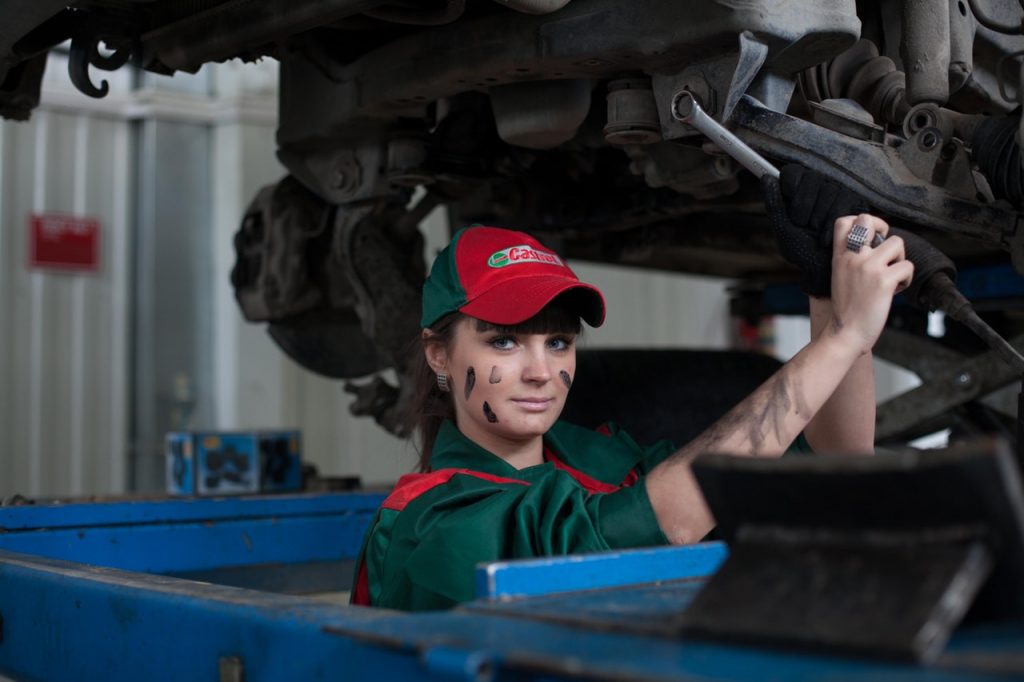 Why look for mechanical engineering employment abroad?
Mechanical engineering is one such field that contributes to the world's knowledge and skills through designing machinery and constructing infrastructures. As the demand for mechanical engineers grows, a greater number of work possibilities are becoming available in various locations throughout the world.
As a matter of fact, the scope for mechanical engineers has grown to a large extent. They are being provided with higher job values and a brighter future ahead through the interview. Mechanical engineering is a diverse field of occupation that serves almost anything and makes the lives of other people easy.
When it comes to mechanical engineering, their powerful tools are knowledge of science and technology. With these powerful tools, these mechanical engineers help build the future of the world. Thus, through their hard work and diligence, the world needs them on a larger scale.
Obtaining a degree in mechanical engineering is a challenging task, but the broad career sector and global job options make it well worth the effort. Obtaining mechanical engineering jobs in another country can help you realise your travel ambitions, improve your professional network, and kickstart your career.
Mechanical engineering is a wide area, so you can find a career that matches your interests almost everywhere; whether it's designing new autos or optimising old energy systems, mechanical engineers are needed all across the world.
Mechanical engineering is also a study of how an individual brings about inventions that are valued by everyone, including governments and large business organizations.
For instance, the washing machines that we use in our homes are engineered by brilliant mechanical engineers. Similarly, there are so many electronic and electrical appliances which are designed, analyzed and developed by these mechanical engineers.
Areas where mechanical engineers serve
You may be surprised to know that mechanical engineers serve in many areas or fields and their requirements are soaring rapidly. Not just in India, but in many other developed and developing nations as well. And they also get paid well for their creative work.
Given below are the various areas where these mechanical engineers serve a great purpose and also play a lead role in simplifying peoples' lives.
Manufacturing
Aerospace
Automobile
Biomedical
Construction and building
Power
Process
Railway
Study Programs
For their first degree, many students enroll in MEng programs. These are four-year integrated master's degrees that are recognized for providing extended and enhanced study programs. Others pursue a Masters degree after completing their first degree.
An EngD is essentially an industry-based PhD which encompasses doctoral-level research with practical skill training. Research engineers are typically placed with industrial (or occasionally academic) sponsors, and there is a chance that you will be hired by your sponsor at the end of the program.
Go for the program that interests you because if you don't do your hard work without commitment for what you desire will go in waste.
Work Experience
It's indeed difficult for recent grads to find employment abroad. It is preferable if you work for at least two years in your home country before applying for jobs abroad. If you were unable to find work, consider working as a trainee in a core company. Learn, Work, and gain Experience without Being Concerned about your salary. Companies in other countries are primarily interested in your CV's experience.
If your course doesn't really offer a placement and you want to take a job in engineering, attempt to find one during the summer vacation. Contacting large engineering firms directly will demonstrate that you take your work seriously. The work is frequently hands-on and gives a good understanding of the engineering environment. It is also a good idea to shadow various engineers to assist you.
Work experience could also be a great way to network, which sometimes can lead to jobs.There are also numerous opportunities to work in other countries.
Careers and job openings overseas
In this densely populated country, there are many striving individuals seeking career progression in technology, greater compensation, and work security. As a result, hundreds of thousands of professional mechanical engineers, as well as students in this sector, are looking for better career possibilities outside of India to meet this need.
We've compiled a list of some of the most advanced countries where you can immigrate and pursue your mechanical engineering career goals.
1. China
China is the hub for mechanical engineers. This is one country that produces that highest number of automobiles in the world. Not only does China deal in the automobile manufacturing industry, there are many other grounds of scope for mechanical engineers.
Since, China is a lot different than India in terms of language, culture, lifestyle, and economy, it is necessary that you understand their economic and cultural diversity.
2. Canada
The demand for mechanical engineers is ever-increasing in Canada. There are opportunities for both experienced mechanical engineers and also the ones who are seeking internship abroad. Canada is a great place for mechanical engineers, to work there and fulfill your future goals.
There are always job opportunities being placed for individuals who are into mechanical engineering. You will find many companies as well as valued universities who offer jobs to mechanical engineers from various parts of the world.
However, an important point to note here is that you will need to learn the French language since, French is the native language spoken there, and English being secondary language.
3. The USA
The USA is currently a developed nation. Yet, it still does require aspiring and experienced mechanical engineers who can design and develop infrastructures in the country.
So, here, you have an opportunity to put your knowledge and skill to test. They have high demands for mechanical engineers in various sectors, such as construction and building, aerospace, automobile and so on.
4. Germany
Germany also has potential requirements for professional mechanical engineers for their highly-valued organizations. From the construction of buildings to designing and developing auto-mobiles, Germany is one such country where you can set your skills high.
Many individuals from different parts of the world seek opportunities that can help them achieve more than what is currently offering to them in their homeland.
5. New Zealand
The government of New Zealand promotes new opportunities for mechanical engineers who have a zeal in working in the country. If you are a graduate in mechanical engineering and want to do your internship, immigrating to New Zealand can help you fulfill your dream.
This goes for experienced mechanical engineers as well. There are always opportunities waiting for you, and you just need to grab that opportunity and achieve your goals subsequently. The government also issues working visas for freshers and professionals who want to work in New Zealand and serve its purpose.
6. Switzerland
There is a high scope for civil engineers and process engineers in the country of Switzerland. In order to get working in the country, you will also need to have your hands on either of these official languages – French, German and Italian. Knowing one of these languages can add an advantage when you are applying for the mechanical engineering job in Switzerland.
7. The United Arab Emirates
UAE has seen a lot of development in the past many years. It has also opened doors for mechanical engineers to come to their land and explore your skills. They have high demands for infrastructural design and development, construction as well as automobile engineering.
There is abundant scope in UAE for mechanical engineers. Through the past few years, many notable engineers have contributed to the development of the country with their experience and skills.
You can also make your way in into UAE and have better opportunities that will give you success in life. To work here, knowing their native language is not mandatory as many individuals migrate to this country for a better future and also to support their financial needs.
8. The Philippines
The minimum requirement for mechanical engineers to work in the Philippines is that you must have at least a bachelor's degree in mechanical engineering or equivalent. Professionals with a couple years of experience can also grab this opportunity.
The country is still in the phase of its infrastructural development. Therefore, both freshers and professionals can easily apply for mechanical engineer job positions here.
9. Malaysia
This south-eastern island nation is welcoming mechanical engineers to work in the fields of design and development. They also have high demands for their automobile industry where they require capable mechanical engineers to cater to their needs and business growth.
If you are keen on working in Malaysia, you can apply for the required job positions that are provided by the relevant sources.
10. Japan
Japan is a developed nation with an abundant use of high-end technology and engineering skills. Construction, infrastructure, automobile, process and civil engineering, etc., are in great demands in this country.
Also, you don't necessarily have to know their native language, as English is also common language there. If you are a fresher or a professional in mechanical engineer and want to increase your capability, you can apply for the job in Japan.
There are many opportunities that are provided to mechanical engineers in the country.
Conclusion:
These are some of the countries where you can apply for mechanical engineering jobs in a variety of sectors.We hope the information shared in this article will teach you well about Job Opportunities For Mechanical Engineers Abroad. Also, keep in mind that you should check for the availability of their needs, which are frequently listed in papers and on a variety of websites.
You will be able to apply for Job Opportunities For Mechanical Engineers using these and brighten your future with your existing experience or as an aspiring fresher.