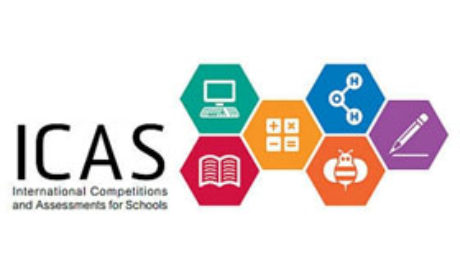 With academics becoming more comprehensive, getting hold of your child's learning capacity can be quite a challenge. And thus, skills-based assessment programs, such as the International Competitions and Assessments for Schools, have gained popularity among schools and parents globally.
The ICAS assessments essentially recognise and reward your child's achievements while covering different areas of learning. They involve a series of tests to evaluate your ward's capability to apply their classroom learning, using higher-order thinking and problem-solving skills.
However, preparing for these tests can be a daunting experience for your ward. Here's how you can prepare your child to top the ICAS assessment program with distinction this year.
Encourage Your Child to Interact with The Seniors for Advice
While you may focus on getting all the latest study material for your child to prepare for ICAS tests, it is equally vital they seek guidance from their seniors. The experienced candidates, who appeared for the exam before 2021, can share their valuable experience, preparing and appearing for the assessments, with your child.
While offering the necessary advice at every stage of your child's ICAS preparation, top experts make them interact with their former ICAS students. Motivate your child to speak to the success cases; it will help them develop their study plan better.
Help Your Ward to Prepare An Organised Study Plan
As the ICAS assessments require students to think beyond their classrooms, the tests can be tough to crack in 2021 without adequate preparation.
Your child will need to demonstrate a more profound, integrated, and high level of knowledge to score well in the assessments, which requires them to prepare in an organised way.
Leading consultants provide ICAS past papers and free sample questions, forming the base for your child to start their preparation. Assist your ward in starting from the fundamentals and help them streamline their study routine to achieve the best possible score in the ICAS assessment program.
Guide Your Child to Focus on Their Strengths and Weaknesses
The ICAS assessment program includes testing your child's skills in subjects, such as English, Mathematics, Science, Digital Technologies, Writing, and Spelling Bee.
But, your child may not be the best in every subject. For instance, while Mathematics and Science could be their strengths, writing skills and Spelling Bee may not be their forte. Guide your child to understand their strengths and weaknesses to work on the subjects requiring improvement.
Reputed agencies equip you with compelling insights to improve your child's learning ability for rewarding academic excellence. They offer assessments developed to be engaging and relevant in 2021 to identify your child's strongholds and gaps.
Help Your Child Build Their Confidence Level
The ICAS tests recognise each student's success through medals and certificates. Thus, instead of comparing your child with other participants, help them enhance their competency to achieve the highest award in the program.
Experienced professionals encourage your child to become a confident problem-solver and independent thinker to make their foundation strong in the core subjects.
Consult A Reputed Professional
Reach out to an experienced ICAS assessment consultant and discuss your child's skills in reading, writing, numeracy, and language conventions. With access to a flair of engaging content and practice tests, you can help your child score their best in the 2021 ICAS tests and prove their high intelligence levels successfully.