There's no denying that relationships are hard. Sometimes things become so complicated in relationships that divorce becomes inevitable. However, it should not be! There can be many aspects of your relationship that might be contributing to conflicts, distress, and dissatisfaction between you and your partner.
You just need to figure it out, and to walk you through the process, relationship counselling would be a great help. You can think of it as a mental health treatment that helps you and your partner know each other better and understand how to strengthen your relationship.
Though it is assumed that couples counseling is meant for those in crisis, even happy couples can reap the benefits from counseling. By working with a therapist, you will be able to explore issues in your relationship, improve interactions, work on your communication, and, most importantly, resolve conflicts.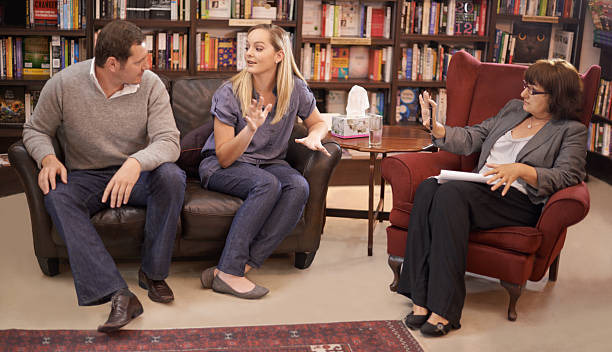 Things to check before going for couples counseling
Some couples seek relationship therapy as soon as they get married to build a strong foundation and prevent serious problems from developing in their married life. But before you move on and fix an appointment with a relationship counselor, it is essential to keep a note of a few things like:
1. Make sure you both are 100% interested in attending therapy
It is often seen that one partner has suggested seeking couples counseling, but the other partner is reluctant to begin the process. If this is the case with you, take time to listen to your partner's concerns with an open mind. Remember, no therapist will be able to work with a resentful client, neither will you be able to reap any benefits.
2. Make sure you both are on the same page as far as goals for therapy are concerned
Now that you both are ready for starting the therapy sessions, it's time to discuss your mutual goals so that you make the most of the time you spend with your therapist. In case you are unsure, discuss the answer to the following questions:
How do you want to grow as a couple?
Are you facing sex or intimacy problems?
Do you find your partner abusive?
What do you want in a relationship?
What do you want in your life?
Does your conflict escalate?
Are you both interested in managing conflict?
Even if you both disagree on a few answers, it's okay. Your counselor will collaborate with both of you and determine an appropriate treatment plan.
3. Find a counselor you both are comfortable with
Search for a counselor mindfully! Don't just approach the first one you encounter. Interview 3-4 therapists before you make a final decision. Again, make sure that you both are comfortable talking to the one you choose because this will be a journey for both of you.
In addition to this, determine if your chosen couple therapist has a bias towards or against marriage. After all, he is going to influence your life's decision.
4. You both are available for your first appointment
Prioritize your appointment with the counselors. Your therapy sessions need to be a non-negotiable priority for both of you if you want it to work. Decide your session's date and time mutually and make yourself available. Remember, relationship counseling is an investment for your present and future, so give it all the attention it deserves.
5. You both are ready to share your personal history
Your therapist may ask you some personal questions not necessarily part of your relationship but related to the family background to have a better understanding of your issues and how you relate to others; what is your style of attachment. So make sure you both are ready to answer such personal questions as well!