Content writer jobs are increasingly getting popular among the gig workers as more and more. Freelancers prefer this way of earning quick money online over others. Informative and value-added content can work wonders for any marketing campaign. No wonder, it helps the reader connect with the written thoughts and convince the prospects into making an informed decision. The term 'content' is not just limited to articles and blogs. Hence, it encompasses everything ranging from website content, e mailers, marketing collateral to landing pages, and push notifications among others. These forms of writing come under digital marketing activities.
Right kind of content is important for ensuring the proper dissemination of information and content writer jobs. It can help bridge the gap between the demand and the supply. The value of engaging content is recognized by business houses, web advertisers, and site owners who use the content for promotion objectives. There are no single marketing campaign or article/ blog directories that do not make use of the content services. If you have a great command over the English language. Rather and been inspired by great authors then choosing a career in writing will help you go a long way in your career.
Before you become avidly concerned about hunting for content related work, let us shed some light on the different profiles in content writer jobs in an organization.
Content Executive
A person working under this profile will perform many duties that include the creation of basic SEO content, implementation of on-page and off-page SEO, search for high-ranking keywords, etc. He/she proofreads the work of other writers and brings new ideas to the table. They are also responsible for tracking the performance of an SEO campaign. The monthly salary can be around 16-20 k.

Content Writer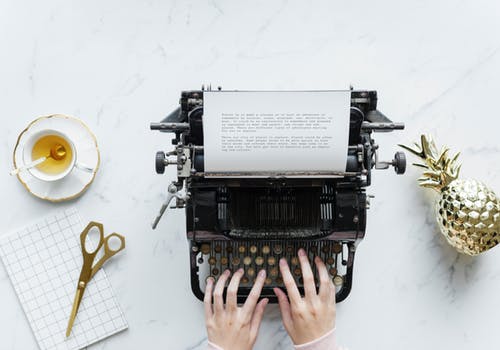 A content writer creates powerful, persuasive forms of writing as per the required keywords. Mainly, SEO executives provide keywords and writers are ask to include those keywords in their write-up, taking keyword density into account. Moreover, the content quality is useful for generating traffic and getting leads and that is why a strong background in language and creativity are essential ingredients of good writing.
The monthly salary for content writer jobs is – 25 to 30k approximately.

Content Associate
This professional knows how to keep abreast of trends and remains highly active on social media sites. He/she must look after the accuracy and relevance of the content that is being posted on various media channels and also oversees the layout of the website to see if the content that is being posted make sense or not. They align their function with the clientele and business needs and do things with the utmost ease. If an associate knows how to use HTML, JavaScript, and other sorts of languages, then he/she can certainly ask for a much better raise. The monthly salary of these professionals is around 30-45 k.

Senior Content Associate
After a decent working experience, an associate can rise to the designated. The title of Senior Content Associate where his/her duties change accordingly. Usually, they look after the comprehensive quality and tonality of the content that is best for the business objectives. They create frameworks for content creation and optimization which is then being follow by the subordinates. The monthly salary for these professionals would be around 40- 45k.

Content Manager
A content marketing manager is not only an expert in content creation. But they can also works wonders through SEO, Inbound Marketing, SMO, and Proofreading and Editing. He/she would lead and oversee the entire content marketing operations. His/her team includes associates, writers, and SEO executives. They have complete knowledge about all the aspects of content marketing, needless to say, an in-depth understanding of how creativity and human psychology work together. The monthly salary of a content manager is somewhere around 45-60 k.
Alongside these aforementioned profiles, talented writers can score some of the most lucrative freelancing assignments and earn good income simultaneously.